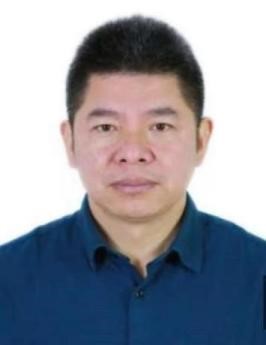 Prof. Dexi Wang
Shenyang University of Technology
Research area:

Mainly engaged in comprehensive treatment of water, gas and mud, comprehensive utilization of resources, scientific research and development in the field of environmental protection engineering, intensive production of magnesite resources, equipment research and development and deep processing technology, research and development and manufacturing of permanent magnet motors, dedicated to energy-saving and environmental protection industries, and new materials industries Applied technology research and industry frontier technology research and the transformation of scientific and technological achievements.
Brief introduction:
Professor Wang Dexi is currently the president of Liaoyang Industrial Technology Research Institute of Shenyang University of technology, the chairman of Liaoning Boshi Technology Co.Ltd., and the deputy to the people's Congress of Liaoyang City. He is the third batch of national "ten thousand talents plan" of the Organization Department of the CPC Central Committee, the leader of science and technology entrepreneurship, the recipient of special allowance from the government of the State Council, and the leader of high-level talent training plan of "Xingliao talent plan", Ministry of science and technology "national innovative talents promotion plan" scientific and technological innovation and entrepreneurship talents "," Liaoning Province labor medal winner "," Liaoning Province outstanding scientific and technological workers ", " 2016 Liaoyang City Innovation and entrepreneurship figure "," Liaoyang City labor medal winner "," Liaoyang City fifth batch of outstanding experts ". He is the deputy of Liaoyang people's Congress, the director of national science and technology innovation and entrepreneurship leading talent alliance, the member of vacuum metallurgy branch of China Vacuum Society, the director of design branch of Liaoning mechanical engineering society, and the executive director of Liaoning Environmental Science Society.
More than 40 academic papers were published in public, including 5 EI retrieval papers. Four publications and one editor in chief. In scientific research, he presided over 11 projects of the state, province and city; 14 horizontal projects were presided over and participated in, with a total amount of 5.32 million yuan, and more than 14 million yuan of horizontal research investment. In terms of scientific and technological innovation, more than 60 authorized patents have been obtained, of which more than 20 have realized the transformation of scientific and technological achievements, and the accumulated economic benefits are more than 60 million.