Keynote Speakers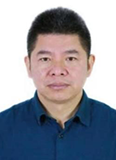 Prof. Dexi Wang
Shenyang University of Technology
Research area:
1) Mainly engaged in the comprehensive treatment of water, gas and mud, comprehensive utilization of resources, and scientific research and development in the field of environmental protection engineering;
2) Intensive production of magnesite resources, equipment R&D and deep processing technology, permanent magnet motor R&D and manufacturing;
3) Committed to the research of applied technology in the energy-saving and environmental protection industry and the new material industry, as well as the research on the frontier technology of the industry and the transformation of scientific and technological achievements.
Speech Title:
A new generation of flash vortex dynamic calcination system for light-burned magnesia
Abstract:

Magnesium is included in the list of 35 key minerals published by the U.S. Department of the Interior in 2018. Magnesite resource in China is one of the most abundant minerals in the world , with proven reserves of 3.5 billion tons, accounting for about 28.85% of the world's total reserves, ranking first in the world. Light-burned magnesia is the main raw material for almost all magnesia primary products and refined and deep processing-high-value utilization products, having a pivotal position in the magnesite industry. However, with the rapid development of the magnesia material industry, light burned magnesia still has the three characteristics of high pollution, high energy consumption, and high emissions caused by backward production processes and process equipment, which not only cause serious waste of resources, but also severely damage the ecological environment extremely ,restricting the healthy development of the magnesium industry severely. In the background of achieving the "double carbon" goal, A new generation of flash vortex dynamic calcination system for light-burned magnesia organically integrates jet pulse, energy system optimization, CO2 resource utilization and other technologies into the first generation of flash furnace, enhancing raw material adaptability Significantly , reduceing system energy consumption, improving product quality, andFinally achieving clean production completely.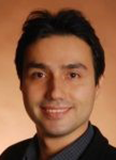 A. Prof. MERIH PALANDÖKEN
Izmir Katip Celebi University

Research area:
1)Wireless communication component/system design, active/passive microwave electronic circuit design, smart microwave sensor design, RFID system component design

Speech Title:

RFID Technology on Smart Factory Systems
Abstract:
New generation industrial revolution, Industry 4.0, is mainly described to be the core of technical and technological advancements with high degree of digitilization for the industry. Digitization has the technical capability to build up a cross-industry incorporated with the cross-technology integration of processes and systems linked to one another in terms of production, services, logistics, staffing and resources planning in optimal manner. Therefore, the technological concept of digital factory is fundamentaly interrelated to the basic principles of technical support, automated optimal decisions based on huge amount of data, information transparency and complete secure networking. While the fundamental concept is based on the integration of mobile wireless equipments and networking machinery to be used in the revolutionally smart factory stations, the RFID technology is very well suited key technology in this respect. In this speech, RFID technology is explained with the technical details on the design and implementation methodology starting from the fundamental technical concepts up to the reader antenna and tag designs including system and component design solutions for the smart factory.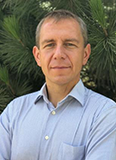 Senior Researcher Rafal Lukasik
Bioenergy and Biorefineries Unit of LNEG
Research area:
1) Bioeconomy, Biorefinery, Circular Economy, Biomass, Bioproducts, Bioenergy
Speech Title:

Biorefinery as an example of future industrial symbiosis between bioproducts and bioenergy
Abstract::

The 2030 Climate and Energy Policy Framework for the period from 2020 to 2030 has set the objectives to reach a 40 % reduction in GHG emissions by 2030 compared to 1990, a binding target of at least 27 % for the share of renewable energy in 2030 and a 27% energy efficiency indicative target.
Biomass has started to grow and has increasing potential to significantly contribute to accomplish these goals in the next decades to become one of the foundations of a sustainable future. The only way to achieve it is obtain net efficiency of biomass conversion to intermediate carriers of at least 75% by 2030. Hence, the energy, material and cost-efficient technologies of biomass valorisation are strongly required as long as they are exploiting within the frame of biorefinery concept. A biorefinery is a facility that integrates biomass conversion processes and equipment to produce fuels, power, and value-added chemicals from biomass. By producing several products, by analogy to today's petroleum refinery, a biorefinery takes advantage of the various components in biomass and their intermediates, therefore maximizing the value derived from the biomass feedstock.
This work demonstrates some examples how the use of innovative solutions can contribute to produce either biofuels or bioproducts as future of sustainable industrial symbiosis.